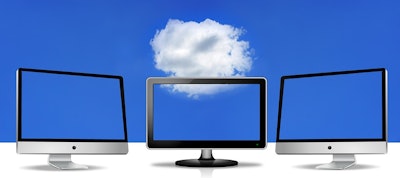 In today's competitive environment laced with regulatory requirements and commitments to safety for your people and your products, information is key to staying ahead of the curve. Cloud-based software applications of all types can help you leverage information in a manner that would have previously required major investments in equipment and resources.
Cloud-based software applications can help your organization collect, distribute and use information quickly and efficiently without the need for a major investment in infrastructure, hardware and support staff. It can provide access to information in the field as well as the office and help get your management programs into the hands of folks tasked with executing them every day. These systems are designed to be scalable and flexible, meaning that, in most cases, a small company or a large organization can benefit from their use.
Cloud-based software is usually priced in a subscription model versus a one-time investment. Licensing is typically dynamic and more users can be added or removed as required in real-time. This means that you pay for the software as much, or as little, as you use it.
This "value-driven" pricing model can often be a better bargain than purchasing a local software application. If the software works for your organization, you continue to subscribe and set up as many users as you may need. If it doesn't work, you can discontinue and move on (although most online software service providers do have minimum-term commitments).
The subscription model also means you have access to the latest updates, bug fixes and enhanced features for your system, which you would likely miss out on with locally installed software. Your internal IT system maintenance burden will also likely be reduced, leading to a lower cost of implementation and overhead.
Transitioning to the cloud is becoming easier as high-speed internet infrastructure makes its way into the countryside and companies like Verizon are providing enough bandwidth to make performance acceptable for online platforms.
Typically, cloud-based applications do not have specific hardware requirements, although they do often require a specific Internet browser to function properly (think Google Chrome or Microsoft Edge). Because most cloud-based software systems can function on any device, it allows you to transition from your desktop computer to your mobile tablet or smart phone, carrying your information and functionality with you. Without the need to invest in or upgrade to specific hardware, cloud-based solutions can be implemented within your current IT environment in an efficient manner.
Online software offers many different applications for different needs, from full-on enterprise-level management platforms to simple, task-oriented solutions. The trend for software developers to only offer online solutions is increasing as the demand for these services grow. As the Internet of Things era dawns, consider adding a cloud-based solution to your organization's management portfolio — you will be happy you did. ❚
Frank Byers is the president/CEO and one of the founding partners of AgriSphere, LLC, a turn-key consulting firm which brings together expert consulting, personal service, and cloud-based management solutions to offer customers a unique experience tailored to meet their needs.
AgriSphere focuses on occupational health and safety, food safety/FSMA, maintenance, operations and training programs, however they can assist in a wide range of business
management projects and software-based opportunities.