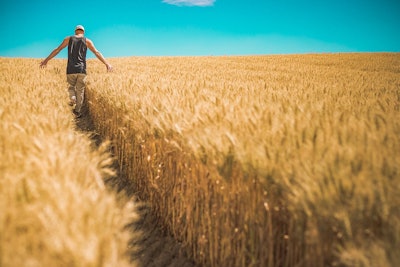 Gordon Stoner, who grows wheat in Montana about a mile from the Canadian border, would like to sell his wheat to grain elevators in nearby Saskatchewan.
But due to a quirk in Canadian law, the high-protein variety he raises would be automatically downgraded by government inspectors to the lowest possible category - fit for animals only - regardless of its quality.
Reuters reports the label translates to a deep discount: Saskatchewan grain elevators this month were paying about 30% more for premium-graded wheat used to make breads and pasta versus feed grade wheat fed to animals.
U.S. farmers have found sympathetic ears in the administration of U.S. President Donald Trump, which dragged the decades-old issue of Canada categorizing all U.S. wheat as livestock feed into the NAFTA renegotiation.
U.S. farmers say the grain grading system effectively keeps Canada closed to the U.S. while Canadian wheat can freely move to U.S. flour mills.