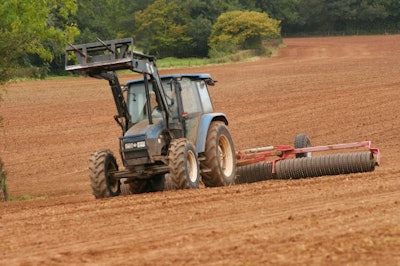 Headlines:
USDA corn and soybean planting estimates exceed trade expectations
Rain expected over the Dakotas and Minnesota
US-China trade talks spur rally in soybeans
Beans Buoyed by Policy Movements
Soy prices escalated Monday after news hit that President Trump would would open the US market to China's telecom manufacturer ZTE.
Some press outlets were reporting that the White & China reached a deal that would prevent ag products from having tariffs imposed in exchange for US access by ZTE
The bean market viewed this news as a sign that US/China would come to some resolution on broader trade issues.
However, just before the close US Commerce Sec Ross said the "Gap remains wide between the US, Chinese Demands on Trade" which took some of the momentum out of the rally.
Planting Progress Hits Stride, But Some Areas Lag
USDA's planting progress showed US corn at 62%, another nice boost from last week's 39% and above trade estimates at 59%.
The problem areas of MN/ND gained grown this week moving to 40% and 35% planted. SD still struggles at only 21% planted.
For soybeans planting pace hit 35% that was up from 15% from last week and above trade estimates of 30%
NOPA Crush Today
NOPA Crush estimates are coming out today with analysts pegging the number at 161 MB.
The last two months have seen well above expectation crush figures.
Spot crush margins are record-high for this time of year which is encouraging full-throttle processing at US plants.
Weather Outlook
The trade may start to become concerned with some planting delays in SD and parts of MN/ND leading to switching out of corn.
May 15 is generally a suggested date when corn may get switched and with 80% of SD corn yet to be planted as of Sunday then there may be issues.
The latest GFS weather model shows 1 to 3 inches in parts of E SD/ND & MN on Fri/Sat so producers won't get much chance to catch up
Overnight Tenders
South Korea's KOCOPIA rejected all offers and made no purchase in a tender for up to 55,000 tonnes of corn which closed on Tuesday. The low offer was $229 CIF from South Africa, but prices were considered too high by the buyer.
Japan's Ministry of Agriculture tendered for 89,937 MT of food-quality wheat from the United States, Canada and Australia in a regular tender that will close late on Thursday.
Egypt's GASC set a tender on Monday to buy an unspecified amount of wheat from global suppliers for shipment from June 15 to June 25.
The risk of trading futures, hedging, and speculating can be substantial. Grain Hedge is a Branch of Foremost Trading LLC (NFA ID: 0307930)
Looking for $7 a trade commissions with streaming real-time quotes for only $1/month; try a Demo of the Grain Hedge Platform!
FBN BR LLC NFA ID: 0508695