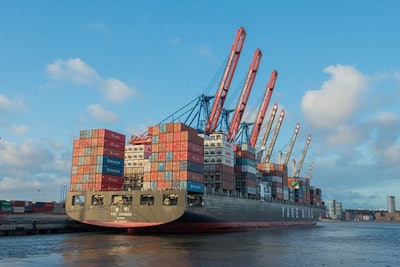 Headlines
Grains trading higher on optimism toward U.S./China trade talks. Wheat higher on crop damage concerns. Ethanol production stronger again this week. Private exporters reported to the USDA export sales of 132,000 metric tons of soybeans for delivery to unknown destinations during the 2017/2018 marketing year.
U.S. to hold trade talks with China on Thursday and Friday
Treasury Secretary Mnuchin is hosting trade talks with Chinese Vice Premier Liu today and tomorrow. Many speculate that Liu is coming to the U.S. to make a deal. However, rhetoric on Tuesday from U.S. trade representative to China indicated that the two countries are still "far apart."
Wheat Trading Higher
Chicago and Kansas winter wheat are both trading higher this morning after reports of crop damage from high wind and hail from storms in Kansas and Colorado. Australia weather continues to be very dry during fall planting. Recent satellite imagery shows record lows for vegetation density across all of Australia's major wheat growing region.
Ethanol Production
Ethanol production increased to 1.058 million bpd from 1.040 mbpd last week. Weekly production was 3% above LY during the same week. LY production levels declined from late May through June which will provide further opportunity for TY ethanol production to make significant gains over LY. Ethanol stocks declined this week to 903 million gallons from 922 million. Ethanol stocks usually reach a peak in April and decline until August during the summer driving months. The decline in ethanol stocks from the seasonal peak to mid-May was 11% this year, which is significantly larger than 2017 when ethanol stocks were reduced by only 4%.
Weekly Exports
Export sales were mostly within expectations this week with soymeal beating expectations.
Wheat sales were up 79% from last weeks terrible performance. Corn sales were up 42% from last week and were on the high side of analyst expectations. Soybean sales were down 20% from last week and narrowly missed expectations to the low side.
| | | | |
| --- | --- | --- | --- |
| | Actual | Estimated | Last Week |
| Wheat-OC | 63 | 0-200 | 35 |
| Wheat-NC | 131 | 100-300 | 48 |
| Corn-OC | 985 | 700-1,000 | 695 |
| Corn-NC | 129 | 50-200 | 90 |
| Soybeans-OC | 281 | 300-600 | 354 |
| Soybeans-NC | 224 | 100-400 | 278 |
| Soymeal-OC | 376 | 100-300 | 90 |
| Soymeal-NC | 45 | 0 | -6 |
The risk of trading futures, hedging, and speculating can be substantial. Grain Hedge is a Branch of Foremost Trading LLC (NFA ID: 0307930)