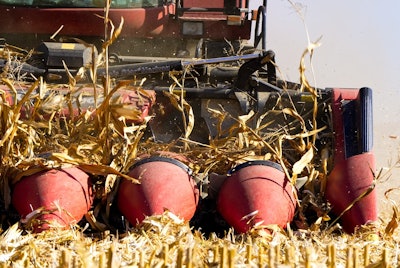 USDA Reports Corn Harvest Pace Is Above Average, Soybeans Lose Ground
Yesterday, the USDA released itsCrop Progress Report, which was delayed due to Columbus Day. In it, the pegged the U.S. corn crop as 93% mature, an increase of 10% over the 5 year average. The USDA also reported the corn crop is 34% harvested, with Illinois, Indiana, and Nebraska continuing to make good strides. The U.S. soybean crop was rated as 91% dropping leaves, up 6% from the 5 year average. Harvest progress for soybeans was reported as 32% complete, falling behind the 5 year average by 4%. Iowa, Minnesota, and South Dakota have seen a slower pace, likely due to excessive rains in key growing regions. The USDA also rated winter wheat planting to be 57% complete, ahead of the 5 year average of 54%.
President Trump Allows for Year-Round E15 Sales
During a rally in Council Bluffs, IA, President Trump claimed that he is "protecting ethanol" and is fulfilling "a promise to people from Iowa and Nebraska" by instructing the EPA to remove the summertime ban on sales of E15 fuel. The Trump Administration also wishes to reform the market around Renewable Identification Numbers or RINs, credits that are generated when a batch of biofuel is created and traded by refiners to be compliant with the Renewable Fuel Standard. Analysts expect to see demand for corn by ethanol plants increase by 20-50 million bushels and that there will be nearly 5,000 E15 pumps nationwide following the announcement.
Heavy Rains Continue to Fall Over Much of Midwest
The National Weather Service has placed flood warnings and watches for many counties, stretching form NE Missouri all the way across Iowa and into N Wisconsin. Substantial rainfall has already significantly delayed harvest in E Iowa and W Illinois, and more rain is in the forecast for E South Dakota and Minnesota. A break in the rain is forecast around Oct 15, where skies will clear over Nebraska, Iowa, Minnesota and the Dakotas. Temps are also expected to rise to the mid 60s to low 70s in the West at that time.
USDA WASDE Report To Be Released Tomorrow At 11 A.M. CST
The risk of trading futures, hedging, and speculating can be substantial. FBN BR LLC (NFA ID: 0508695)