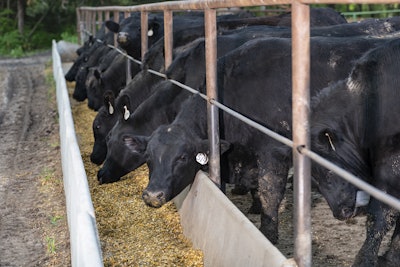 McDonald's Plans to Halt Use of Antibiotics in Its Beef
Earlier this week, McDonald's announced that they seek to end the use of antibiotics in its beef supply by the end of 2020. This move comes as an appeal to the concern that overuse of antibiotics in livestock may make the drugs less effective on humans as bacteria may build tolerances. McDonald's is the single largest buyer of beef in the world. At this time, they do not anticipate that prices of their hamburgers will increase though prices are determined by individual franchise owners. From 2015 to 2016, medically important livestock antibiotic sales fell by 14%. Cattle represented a bulk of their use in the same time period at 43%, 37% for swine, and 6% for chicken.
Export Sales Announcement
Private exporters reported to the U.S. Department of Agriculture export sales of 1,130,000 metric tons of soybeans for delivery to China during the 2018/2019 marketing year.
Ethanol Production Drops and Stockpiles Draw Down Modestly
For the week ending on Dec 7, ethanol production fell to a 3 week low of 1.046 million barrels per day, down from the previous week's figure of 1.069 million barrels per day. This also marks the lowest level since Nov 16. Ethanol stockpiles also shrank slightly, falling by 140,000 to 22.89 million barrels, the lowest levels since Nov 16 as well. According to the Energy Information Administration, with an output rate of 10.88 million barrels per day, the United States is set to be the world's largest crude oil producer for 2018. Advances in shale oil production have vaulted the US ahead of Russia and even Saudi Arabia.
Strategie Grains Predicts 2019 European Wheat Crop to Hit 4-Year Production High
Strategie Grains, a European based consulting firm, is estimating that the European soft wheat crop will be the largest in nearly 4 years largely due in part to improved weather following a severe drought across much of Europe.
They anticipate that planted acres will rise by around 6% and yields by 9% with a total production estimate of 147 MMT, up 16% from last year's production figure. Specifically for corn, Strategie Grains expects to see a production number of 62.9 MMT, an increase of 4% from the previous year. EU grain exports may become more attractive as Black Sea supplies begin to dwindle as well.
The risk of trading futures, hedging, and speculating can be substantial. FBN BR LLC (NFA ID: 0508695)