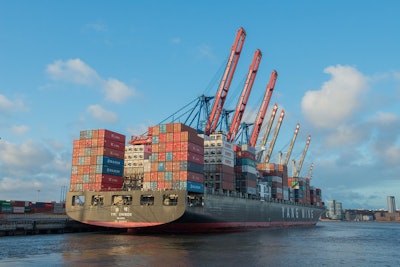 Chinese Companies Make Inquiries on U.S. Ag Products
On Sunday, China state media reported that several companies have made inquiries about purchasing U.S. Ag products, including soybeans, cotton, pork, and sorghum.
Companies stated purchases may continue if prices and quality remain reasonable, but also that the U.S. should maintain its promises to improve trade ties. Recall that soybean purchases are low relative to last year.
Including freight, U.S. soybeans currently are priced slightly higher than Brazil beans, which could deter Chinese interest despite stated interest.
Leaders between the two nations are set to meet this week, beginning July 30, the first meeting since the G20 Summit in June.
What It Means for the U.S. Farmer: At FBN, we believe China will continue to make minor purchases to keep both sides interested in trading, but that large purchases are unlikely in the near term. China is expected to keep Brazil as its key supplier of soybeans, especially if Brazil's soybeans remain priced at a discount.

U.S. Ethanol Industry Suffering with Low Margins
The U.S. ethanol industry reportedly is approaching a breaking point despite Trump's lifting of the summer ban on higher blends of ethanol into gas.
The industry is citing the ongoing trade war with China as well as a surge in small refineries that are exempt from U.S. biofuel laws.
Although ethanol production recently hit a seasonal high, margins are at a multi-year seasonal low.
Some in the market look for companies to begin production cuts soon.
What It Means for the U.S. Farmer: At FBN, our data also shows that ethanol margins are weak relative to history, but that basis bids remain above year-ago levels. FBN is less optimistic than USDA for corn used for ethanol in 2019/20, with 5,450 million bushels expected to be used compared with USDA at 5,500 million, but does not look for a significant downturn in production.
The risk of trading futures, hedging, and speculating can be substantial. FBN BR LLC (NFA ID: 0508695)