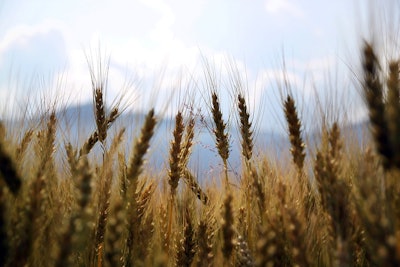 Canada Attache Reports Large Wheat Shipments to China
USDA's latest attache report for Canada cited improved rains for the Canadian wheat crop as the growing season wraps up.
Spring wheat production is up, year over year, while durum is down sharply.
Shipments to China have been strong, primarily tied to the trade war with the US.
China was the top third destination for Canada's wheat exports in 2018/19.
The attache report is more optimistic regarding export prospects for Canada compared with USDA.
FBN's Take Of What It Means for the U.S. Farmer: We look for China to continue to source its spring wheat needs from Canada rather than the U.S. as the trade war continues. Canada's wheat balance sheet is forecast to remain relatively tight while U.S. spring wheat stocks are projected to be at their highest level since the late 1980s. Minneapolis futures are forecast to trade lower before trading higher later in the crop year.
Russia's 2019/20 Exports off to Slow Start
Export data for Russia showed that July wheat exports totaled 2.9 million tonnes, down nearly one million from July 2018.
While corn is a smaller crop for Russia, those exports are also down for the month.
Wheat, corn, and barley shipments for July at 3.8 million tonnes compared with July 2018 at 4.75 million.
The smaller July exports are tied to Russia having a smaller beginning stocks total, year over year, and harvest progress in line with last year.
Exports are expected to improve for August at 4.15 million tonnes, according to SovEcon, but that would be well below August 2018 at 5.4 million.
Harvest progress for the country is in line with last year and planting of winter crop is in its early stages.
FBN's Take Of What It Means for the U.S. Farmer: We believe Russia will have a strong export program for 2019/20. However, the export program likely will be front loaded with exports stronger the first six months of the marketing year compared with the last six months. FBN thinks this could lead export business to the U.S. later in the marketing year.
The risk of trading futures, hedging, and speculating can be substantial. FBN BR LLC (NFA ID: 0508695)