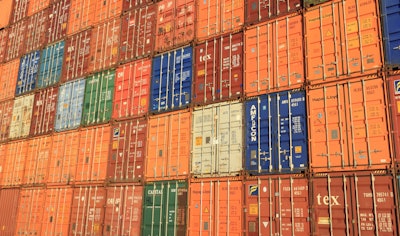 U.S./China To Discuss Agriculture In Friday Negotiations
On Friday, Oct. 25, U.S. and Chinese trade officials will discuss plans for China to buy more U.S. farm products as part of the "Phase 1" trade agreement.
The goal is to have a "Phase 1" agreement signed by Trump and China's President Xi next month at a summit in Chile.
China's offer would start out at around $20 billion in annual agricultural purchases and could rise over time.
Chinese agricultural purchases from the U.S. will depend on local demand and prices.
The U.S. is working to have China remove some restrictions on U.S. genetically modified crops and other food safety barriers which can help increase farm exports.
FBN's Take On What It Means: We believe that the ongoing trade negotiations can be beneficial for the US farmer. Our belief is that the devil continues to be in the details and at FBN we still want to see a list of China's committed commodities, volumes, and timelines.
Brazil Hopes China Certifies More Meat Packing Plants For Exports
Brazil is hopeful China will certify more local meat-packers for exports before Chinese President Xi visits Brazil next month.
In September, China granted export licenses to 25 Brazilian meatpacking plants bringing to the total number certified in 2019 to over 50.
China has been actively sourcing animal protein supplies from the global market to help combat local supply deficits inflicted by the hog disease African swine fever (ASF).
China has been discussing importing sugar, cotton and ethanol from Brazil.
Brazil is China's main soybean supplier. Last year, Brazil exported 68.9 million tonnes (MMT) of soybeans to China.
FBN's Take On What It Means: At FBN we are not surprised by China's desire to increase the number of export certifications from Brazilian packers. ASF has helped stress local Chinese animal protein supplies and has forced China to aggressively broaden their global supply chain.
The risk of trading futures, hedging, and speculating can be substantial. FBN BR LLC (NFA ID: 0508695)