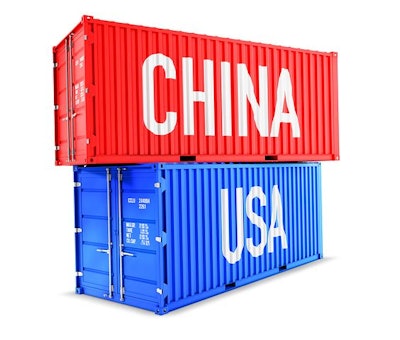 Summit Where U.S./China Were Expected to Sign Trade Deal is Cancelled
Yesterday, Chile cancelled the November summit of nations; the Asia-Pacific Economic Cooperation (APEC) was scheduled to occur in the Chilean capital of Santiago.
Chile has cited constant social unrest resulting from political strife as the reason for cancelling the multi-day and series of meetings as the reason.
This meeting is where the U.S. and China were expected to sign the Phase 1 trade agreement.
The mini deal is set to include major purchases by China of American agricultural products, rules to deter currency manipulation, some provisions to prevent the theft of intellectual property and a few other issues.
FBN's Take On What It Means: Despite Chile's decision to cancel the APEC meeting in mid-November we believe that the US and China will make progress to signing some type of trade agreement.
China's COFCO Purchasing Brazilian Ethanol Plants
Chinese commodities trader COFCO International announced that it will be expanding its presence in the Brazilian sugar industry and will be expanding local ethanol production.
According to Reuters, COFCO is actively looking to purchase existing Brazilian sugar crushing mills and ethanol plants.
COFCO is building new distillation capacity at three of its four plants in Brazil.
COFCO is estimated to crush around 15.2 million tonnes (MMT) of cane this season, and plans to increase crushing to 17 MMT next season.
Poor management and struggling finances have plagued Brazil's sugar industry for years.
Brazil is one of the world's largest producers and users of ethanol.
Brazil is the world's largest sugar producer.
FBN's Take On What It Means: We believe that COFCO's purchase of Brazilian sugar cane crush plants and acquisition of local ethanol plants can be a negative for the US ethanol program and the US corn producer. Recently China put a temporary hold on their domestic renewable fuel program as corn supplies and quality have been tight. By directing their attention to sugar based ethanol it has become increasingly evident that China can build a renewable fuel program without corn-based ethanol.
The risk of trading futures, hedging, and speculating can be substantial. FBN BR LLC (NFA ID: 0508695)