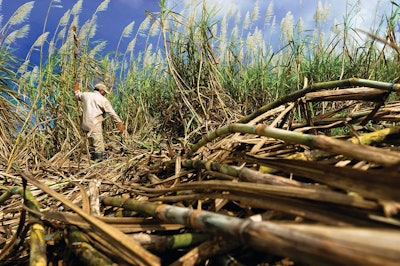 Brazil Sugar Harvest Ends Early and Ends Strong: Bad for Corn Ethanol
Brazil's center-south is approaching the end of this year's sugarcane season, as drier-than-normal weather has aided harvesting.
Brazilian sugar production reached 1.51 million tonnes (MMT) +57% higher from the same time period in 2018.
Brazilian ethanol output reached 2.04 billion liters +45% more than during the same time period last year.
The main Brazilian sugar belt crushed 32.6 MMT cane in the second half of October, +30% more than in the same period a year earlier.
In Brazil, ethanol directly competes with gasoline at the pumps.
Brazilian ethanol sales reached 2.11 billion liters in October, an all-time high.
FBN's Take On What It Means: We believe that the spike in Brazilian ethanol production amid strong demand can be short term negative for the U.S. ethanol program. Because Brazil is a major importer of US ethanol, the increase in local ethanol production can be a short term negative for the US ethanol program. Because the Brazilian sugar harvest came early this fall, US ethanol exports could increase during the inter-crop period that starts harvesting in March of 2020.
France Raises 2019 Corn Crop Production
Production of French soft winter wheat was estimated at 39.5 million tonnes (MMT) by the French Farm Ministry.
The estimated wheat production is +16% above 2018 and +11.8% higher than the five year average.
This year's wheat production was France's second biggest crop.
French barley production was raised to 13.7 MMT which is +23% YoY.
French corn production was raised to 12.6 MMT but is 10% below the 5 year average.
Record heat in key parts of France this summer was not beneficial to the country's corn crop.
FBN's Take On What It Means: At FBN, we believe that the second largest wheat crop and a large barley crop can present challenges to the U.S. wheat and corn export programs. While most of the corn grown in France is either for domestic consumption or exported to countries inside the EU, France's wheat exports directly compete with U.S. milling wheat in the global market. U.S. corn can directly complete with French feed barley in global marketplace as well.
The risk of trading futures, hedging, and speculating can be substantial. FBN BR LLC (NFA ID: 0508695)