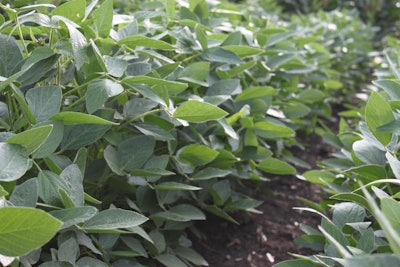 USDA Crop Conditions Mostly Stable
Corn crop conditions were lower than expected at 71% good to excellent compared with 73% last week. (see Chart of the Day below)
The soybean crop rating was unchanged at 71% good to excellent which was slightly better than expected.
Winter wheat conditions were slightly lower at 51% good to excellent, down from 52% last week.
Winter wheat harvest was seen at 56% complete remaining on pace with the average.
Spring wheat was rated 70% good to excellent, slightly higher than 69% last week.
Cotton crop conditions increased to 43% good to excellent compared with 41% last week.
FBN's Take On What It Means: Crop ratings held mostly steady except in corn where improvements in the western Corn Belt were more than offset by decreases in the east. Conditions for soybeans are holding up well overall, although there was also a difference west to east. Spring wheat conditions stabilized following recent rains in the Dakotas. Cotton areas also received some much needed rain and conditions improved in almost every reporting state, but follow up precipitation will be needed for dryland acres.
Changes Expected in USDA June Report
Significant revisions are expected in corn to reflect lower acres and higher stocks seen in the June 30 reports.
The average trade estimate for 2020/21 production is 15,041 million bushels, compared with 15,995 projected in June.
There is greater uncertainty around expectations for old crop corn demand, and 2019/20 stocks are expected to rise to 2,227 million bushels.
2020/21 ending stocks are forecast on average at 2,683 million bushels, down from 3,323 million in June.
Fewer changes are expected in beans where 2020/21 stocks are seen growing 20 million bushels to 416 million.
Wheat ending stocks are expected to increase to 948 million bushels from June's 925 million.
FBN's Take On What It Means: The report will contain the first estimates for this year's spring wheat crop which and ending stocks are seen higher after the increase from the Quarterly Stocks report is taken into account. The trade will be watching for any changes in expected demand for soybeans. Higher old crop corn carryin is expected to partially offset the decrease in production, but stocks near 2.7 billion bushels 2020/21 are not tight.
The risk of trading futures, hedging, and speculating can be substantial. FBN BR LLC (NFA ID: 0508695)