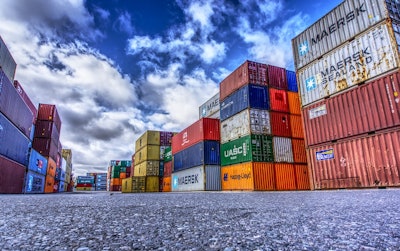 China's Ag Imports Surge
China's overall soybean imports in June were a record 11.16 million tonnes.
The country imported 10.51 million tonnes of beans from Brazil in June, up 91% from 5.5 million tonnes in the previous year.
June soy imports from the US were 267,000 tonnes, down 57% from last year.
China imported 910,000 tonnes of wheat in June, up 197% on the same month last year.
Corn imports rose 23% year on year to 880,000 tonnes.
Imports of sorghum increased to 680,000 tonnes, compared with minimal amounts a year earlier.
FBN's Take On What It Means: China has been under pressure to fulfill annual grain import quotas, which include corn and rice, under WTO commitments. Increased soybean demand is driven by rebuilding of China's pig herd after outbreaks of African swine fever. The country also seeks to increase food supplies amid the coronavirus pandemic and take advantage of relatively low world prices. Increasing demand for US agricultural goods will likely be supportive and are needed to offset potentially large production this season.
Argentina Contending With Dry Conditions
The Buenos Aires Grains Exchange reported dryness in northern and central Argentina is affecting the development of recently planted wheat fields.
The exchange forecasts 6.5 million hectares (16.055 million acres) planted for 2020/21, down from 6.8 million hectares (16.8 million acres) originally.
Wheat planting was reported 94.1% complete with a total area expected to be 6.5 million hectares.
Crop conditions declined slightly to 22% good/excellent and 58% fair, down from 59% last week, with a crop forecast at 21 million tonnes.
2019/20 corn harvest was 94.6% complete and BAGE maintained its total harvest forecast at 50 million tonnes
FBN's Take On What It Means: Central and northern areas of Argentina need rain. The wheat crop forecast was held unchanged from last week despite the downgraded crop conditions. At this point enough yield data has been collected it is unlikely the corn crop size deviates from the projected amount.
FBN Market Advisory services are offered by FBN BR LLC, dba FBN Brokerage, FBN BR and FBN Market Advisory (NFA ID: 0508695)
The risk of trading futures and options can be substantial and may not be suitable for all investors. Past performance is not necessarily indicative of future results.
This is not an offer or solicitation in any jurisdiction where we are not authorized to do business or where such offer or solicitation would be contrary to the local laws and regulations of that jurisdiction, including, but not limited to, persons residing in Australia and Canada.