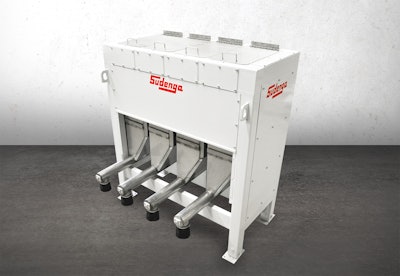 Fastest, most efficient, accurate batching possible because all ingredients are weighed and added automatically
No drugs or additives are handled manually with the Loss-In-Weight system.
All ingredients are weighed and added simultaneously.
Continuous inventory is monitored quickly, efficiently, and accurately.
Less space required than conventional micro systems for more design and installation flexibility.
Removing the auger, motor, and gearbox assembly for maintenance or cleaning is quick
UHMW bearing on the micro hopper discharge end, provides lubrication free and maintenance free operation.