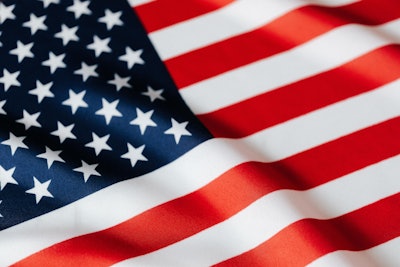 The Senate on Wednesday unanimously approved the nomination of Katherine Tai to be President Biden's chief trade negotiator, reports The Hill.
Senators voted 98-0 to confirm Tai as the next U.S. Trade Representative, making her the first woman of color and the first Asian American to serve as the nation's top ambassador on trade policy.
Tai had been the top lawyer on the House Ways and Means Committee, which has jurisdiction over trade policy, since 2017. She joined the committee in 2014 and played a key role in negotiations between the Trump administration and the House over the U.S.-Mexico-Canada Agreement (USMCA).
National Grain and Feed Association (NGFA) President and CEO Mike Seyfert congratulated Tai on her confirmation.
"Ambassador Tai is eminently qualified to serve as the U.S. Trade Representative and has demonstrated her deep familiarity with opening foreign markets and reducing barriers for U.S. food and agriculture as well as developing strong bipartisan support for trade agreements," Seyfert says. "She has the experience and expertise to secure greater market access for U.S. grain, feed and oilseed products and to ensure enforcement of clear and fair rules with our trading partners. The NGFA looks forward to working with Ambassador Tai and is ready to engage with her and any new staff at the Office of the U.S. Trade Representative."

U.S. Wheat Associates (USW) and the National Association of Wheat Growers (NAWG) also welcomed the confirmation, noting that during the confirmation hearing process, Tai said she understands the values and rules that guide global commerce and the importance of enforcing those terms "vigorously."
Most encouraging is Tai's past work as a chief enforcer against China's unfair trade practices under the Obama Administration and involvement in final negotiations for the USMCA, said the two organizations in a joint statement.

"Tai's confirmation comes at a crucial time for U.S. wheat trade," says USW President Vince Peterson. "After seeing early, encouraging returns on the Phase One agreement with China, we are looking ahead as the WTO moves to the compliance phase of the 2019 dispute case won by the United States against China's unfair administration of their grain tariff rate quotas. U.S. wheat farmers will also want Tai to hold China to the additional enforcement language in the Phase One agreement."
NAWG CEO Chandler Goule says fair and clear access to international markets is crucial for U.S. wheat farmers.
"We look forward to working with her and her team on taking an aggressive stance on prioritizing agricultural trade efforts," he says.
American Farm Bureau Federation President Zippy Duvall also offered his congratulations.
"We have a great opportunity to build on existing agreements with China and our North American neighbors, as well as create new opportunities with the European Union and the United Kingdom," says Duvall. "Ms. Tai's ability to build bipartisan support for policies and her experience with enforcing fair-trade rules will help America's farmers and ranchers compete internationally and continue putting food on tables around the world."