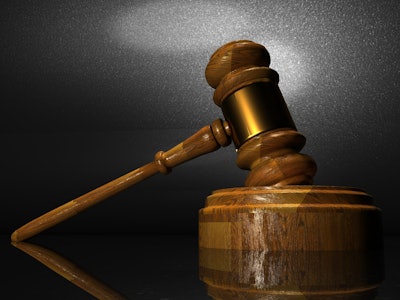 This year is poised to be a momentous one for agriculture policy with the nearly half-trillion dollar farm bill due in 2023. Until passed, the Agriculture Committees in both chambers will be inundated with hearings and debates over what to include in the bill.
Meanwhile, some unfinished business from the 117th Congress will need to make its way into the farm bill — like reforms to the cattle market system, including the Cattle Price Discovery and Transparency Act and the Meat and Poultry Special Investigator Act, as well as implementation of climate-friendly farming practices.

With the potential impact this legislation will have on animal agriculture and the grain handling and processing industries, remember that you don't have to stand by and simply watch legislation pass from the sidelines.
This might be the year to make it your New Year's resolution to get involved with politics and make your opinions heard by Congress and other lawmakers.
At the American Feed Industry Association's (AFIA) 2022 Equipment Manufacturer's Conference (EMC), Danielle Nelson, director of government affairs with Torrey Advisory Group, said building a relationship with and educating lawmakers is the most effective way agriculture can influence government policies.
"One of the biggest things you can do not only for your own company or operation, but for the industry as a whole, is to get to know your members of Congress, your senators and even more so, officials at the local level," Nelson said. "That is so important in agriculture because if you do not make that eff ort, your legislators do not know you exist."
Government relations may not come naturally to your organization, but breaking it down into these steps can make the process less daunting:

Make a connection
Package your message
Follow-up to the finish line
Organizing a fly-in to Washington, D.C., is a great way to connect with lawmakers. Or better yet — invite them to your facilities to make a connection in their home districts. Once meeting with them, succinctly delivering your position and why it matters to you and the lawmaker is a great way to package your message.
And finally, continue to follow up with the appropriate contacts until your intended policy outcome is achieved.
The industry's communication with the government is key to laying a track for success with the 118th Congress and influencing important ag policy in the coming year.