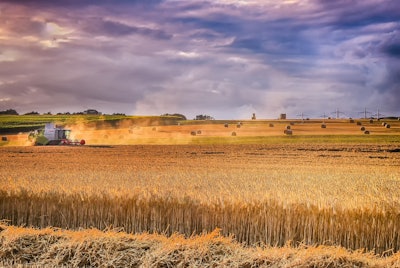 Partnership for Climate Smart Commodities, a Biden administration initiative to promote sustainable agriculture projects, has received another $325 million in funding from the USDA.
The latest round of funding brings total USDA investment to more than $3 billion and the number of tentatively selected projects to 141.
Innovation and inclusivity are at the core of this USDA initiative designed to position U.S. agriculture and forestry as leaders in mitigating climate change through voluntary, incentive-based, market-driven approaches.
The partnership involves nearly 100 universities, more than 30 of which are minority-serving institutions, to bring new ideas and skills to the initiative. Currently 11 projects have a Historically Black College or University (HBCU) as the lead and more than 35 projects have HBCUs as major partners, while six project partners are Hispanic Serving Institutions (HSI).
Still need convincing these projects are worth the USDA's investment? Just listen to some of these fascinating tentatively-approved projects:
Developing Climate-Smart Grain Markets in the Mid-South to Reduce Greenhouse Gas Emissions: This project, led by partner Mississippi State University, seeks to demonstrate the viability of growing climate-smart grains sold to poultry feed operations. The project will develop a pilot program for grain producers to use multiple climate-smart practices to achieve greenhouse gas (GHG) reductions. The program includes a monitoring/verification system, local climate-smart market opportunity for direct sale, and tracking grain to broiler operations. Mississippi, Arkansas, Alabama and Louisiana are expected to participate.
Tyson Foods Climate-Smart Commodities Project. This project will expand climate-smart markets and increase carbon sequestration and reduce emissions in the production of beef and row crops for livestock feed. Small and underserved producers will receive technical assistance and incentive payments to increase their capacity to reduce emissions and adopt climate-smart practices. Tyson's major project partners include Bayer, Scoular, Landus, McDonald's and Native American Tribal Communities. Nearly 20 states across the U.S., including Kansas, Nebraska, Texas and Washington, will be included.
Climate-Smart Organic Egg Project. This project by lead partner Handsome Brook Farms would work with underserved Amish and Mennonite producers to expand organic pasture-raised egg farming, inspire and educate consumers, and grow the demand and expand the market for climate-smart egg products. Other major partners include Costco Inc., University of Kentucky and Love Just Works in Ohio and Kentucky.
Learn more about the Partnership for Climate-Smart Commodities at usda.gov/climate-solutions.