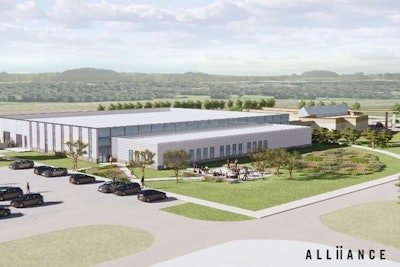 Cargill is spending nearly $50 million to expand and renovate its Global Animal Nutrition Innovation Center in Elk River, MN, which is 30 minutes from its global headquarters in Minneapolis.
The investment will upgrade animal facilities, including a dairy innovation unit, construct a larger onsite feed mill, add a visitor's space, and build a laboratory for nutrient research and development.
A groundbreaking was held April 19, with the updated facility expected to open in spring 2023.
Designed to serve dairy, poultry, swine and aqua nutrition customers and the testing needs of other Cargill businesses, the Global Innovation Center hosts more than 2,000 visitors a year. In addition, new viewing corridors will allow visitors to view the animal R&D facilities.
The Elk River site, which has been operational for Cargill since 1958, is home to teams that develop new methods of nutrient measurement to deeply understand how ingredients feed animals and support their performance at all life stages.
Animals also are cared for onsite to identify and validate scientific principles related to their health and understand how various nutrients support their well-being.
"This is the largest investment Cargill's animal nutrition business has made in innovation," said Adriano Marcon, animal nutrition business group leader for Cargill.
"We are taking a significant step towards what is going to create state-of-the-art technologies for our world. We want to be the best animal nutrition partner globally, and our customers expect us to bring innovations that make them more competitive, efficient, and sustainable."
The laboratory renovation project's architect is Alliiance and the constructors are McGough and Weitz.
"This investment showcases the importance of bringing sustainable growth to our business and is at the heart of the vision of being a nutrition company," said Mariano Berdegu, regional managing director for Cargill's North America animal nutrition business.
"This capability has never been more critical than now with what we are facing today regarding raw material prices, the cost of food, our ability to optimize nutrition, and our ability to understand raw materials and convert them into protein."